About AndersonPC, LLC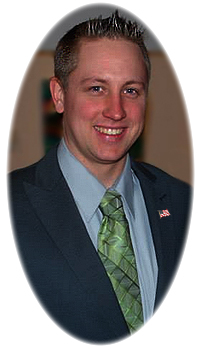 Our story
Tyler originally graduated from McFarland High School in 2007. Tyler was a systems administrator long before graduating high school. Tyler was helping several businesses with their information technology needs as an intern. In 2006, Tyler was an intern for a large well known computer repair company in Madison when he realized something.
The average repair bill was between $250-$300 for a normal residential home computer user and took, on average, four days to complete. Tyler founded AndersonPC in January of 2010 to make all clients feel like family. "I want want my company to be available to everyone at anytime at a very reasonable cost." In 2015, AndersonPC averaged one day and under $75 for in-shop repairs. Our on-site repairs averaged 1-1.5 hours. 
In the fall of 2013, AndersonPC was incorporated and relocated from McFarland, WI to Sun Prairie, WI. AndersonPC is better positioned to serve the whole Dane County area.

Our mission
We will commit time and resources to help to make businesses more efficient and profitable while providing all of our customers with the utmost respect and with the highest ethical standards.
We're here for you
We commit several resources and maintain several partnerships throughout Wisconsin to make sure that you, your employees, data, and sytems are in the best of hands.

Why Use AndersonPC?

No Service Windows
We operate on your timetable. You specify what time is convenient for you, and we'll be there. No "sometime between 9am and 5pm". Punctual, dependable, and reliable.


We're Value Added
Because we don't have expensive gimmicks, trinkets, and a fleet of funny little cars to pay for, we can afford to pass the savings on to you.
Partners